In my hunt for really rad things for my place I seem to have collected a fair number of fab stores/sites that need sharing. If you're into that sleek modern or Mid century Modern look then you may get a kick out of this list too. But rather than just make a boring list of websites I figure I'd pair this with my love for beautiful chairs!
Structube
has a great assortment of funky designs at mid range prices. I have a few pieces from here and they have lasted well.
My only feedback is this chair is definitely a lounge chair rather than an office chair, it sits fairly low but all in all a hot little number!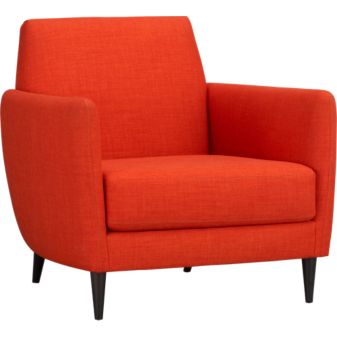 After discovering
CB2
while on a trip to California I was super excited to hear that they would be coming up to Canada at the end of this summer!
There are so many lovely chairs there I'm not even sure where to start. So I figured I'd point out one that was most "interesting"
Well these are just a few of my fave shops... Maybe I'll do a compilation of tables for next time around.